As a dentist, Dr. Rory Jefferson respects the trust that a patient places in him and his dental team, and strives to ensure that each visit to his office is a positive experience. Dr. Jefferson believes it is essential to engage with each patient, so he explains the diagnosis and what treatment options are available to correct the situation. This helps you to make informed decisions about your treatment, and to be an active participant in all that happens.
Education and Continuing Education
Dr. Jefferson graduated from the University of Southern California School of Dentistry with a Doctorate in Dental Surgery. He served for three years in the U.S. Air Force while stationed in Ramstein, Germany. During this time, he sought out and received additional training in all specialties of dentistry. In addition to his training in the USAF, Dr. Jefferson continues to further his knowledge through active participation in and attendance at seminars, lectures, and dental conferences.
He also founded the Peninsula Group for Interdisciplinary Dentistry in 2007, which enables Dr. Jefferson to work closely with medical professionals who have the same philosophy of a "grand rounds" approach when it comes to complicated cases. This results in streamlined treatment and improved outcomes for his patients.
Professional Affiliations
Dr. Jefferson maintains active memberships in the: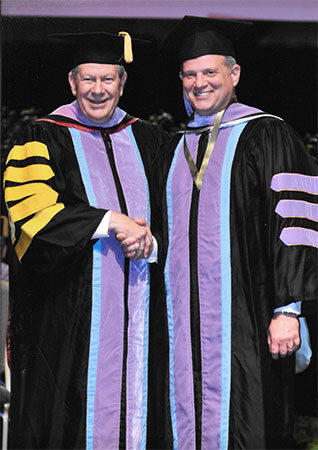 The Academy of General Dentistry (AGD), a professional association of more than 37,000 dentists that is dedicated to providing quality dental care and oral health education to the public, has selected Rory S. Jefferson, DDS, of Bremerton to receive the association's 2012 Fellowship Award during the 2012 annual meeting that was held in June in Philadelphia.
The Fellowship Award is presented to dentists who seek to provide the highest quality of dental care by remaining current in their profession. To accomplish this goal, Jefferson completed 500 hours of continuing dental education, passed a comprehensive exam in 16 fields of study, and fulfilled three years of continuous membership in the AGD.
As a recipient of the Fellowship Award, Jefferson joins more than 6,700 active AGD Fellows who understand that providing great smiles and good oral health for their patients are the result of going above and beyond basic requirements.
Dr. Jefferson graduated from USC School of Dentistry in 1998 and currently practices in Bremerton. In addition to the AGD, Dr. Jefferson is a member of the American Academy of Implant Dentistry, International Congress of Oral Implantologists, American Dental Association, and the Academy of Operative Dentistry.
— Kitsap Peninsula Business Journal
Fun Fact
Dr. Jefferson has lived all over the world, because he is the son of a pipeline worker. That includes time spent in places such as Bangkok, Thailand, Dubai, the United Arab Emirates, and his time in Germany while serving in the Air Force.