Meet Dr. Erika Smith-MacDonald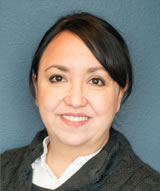 Dr. Erika Smith-MacDonald has practiced dentistry in the Bremerton community for nearly 20 years. She attended the University of Southern California School of Dentistry for her Doctorate of Dental Surgery and Master of Science in periodontics and craniofacial biology. She has published several national and international research papers, and has lectured nationally and internationally in advanced periodontics, diagnosis, and treatment techniques.
By regularly participating in continuing education, Dr. Erika is able to stay current on the latest technology and dental treatments. Continuing education allows her to provide her patients with a wider variety of options and longer-lasting, better results. She is also a member of several professional associations that provide her with several opportunities for continuing education throughout the year.
A native of Mexico City, Dr. Erika now resides in Bellevue.